In My Mailbox is a weekly meme hosted by The Story Siren.  Every week (or so), book readers and bloggers get to share what books they bought, borrowed, or received.  I broke down and had some fun on NetGalley this week.  I am going to have to be fairly careful with review requests for October and November, the blog is filling up.  Anyhow, here's my weekly intake….
Books For Review:
Books From NetGalley:
Other books I received!
I got a RAK! Thanks so much to Marq from Love To Read For Fun!  She sent me Blood Bound by Rachel Vincent!
I also won Hearts in Darkness by Laura Kaye from Laura Kaye, can't wait to read this one!  Thanks Laura!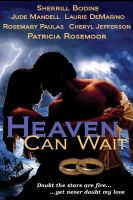 Yep, I think I have plenty to read….. So, what was in your mailbox this week?